What Am I Doing? - EQA Picture Swap Challenge Update
The date for the big reveal is drawing near and I can't wait to see what my partner for my photograph has come up with. But we have to be patient. I can't quite believe how 'before-hand' I've been with this challenge and it's made me quite impatient to see the 'exhibition'. That should be at the end of this month – I'll keep you in the loop.
I managed to finish my piece for the left hand side of my second partner's photograph in April! I know, I can't believe it myself. Here is the picture I received – remember it's the left hand side of the photograph sent in by my partner.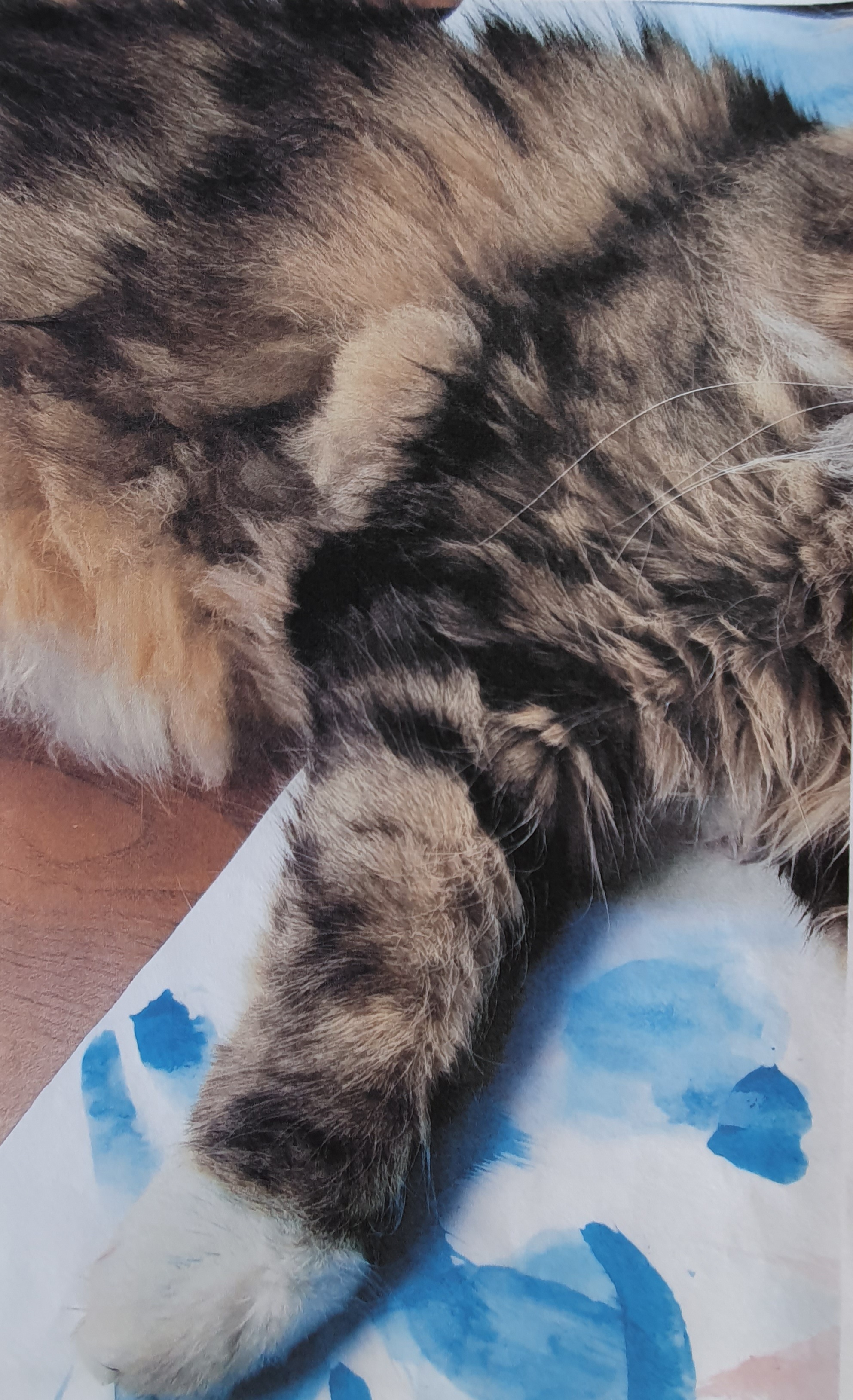 I have to be honest and say that this was a real challenge for me! When I got the photo I was floored. The picture of part of a cat's body with its foreleg stretched across some paper with daubs of blue paint on it, wasn't the landscape, which I'd been naively expecting! It took me a while to get to grips with it, but after some brainstorming and furious note-making and scribbling I came up with something I was happy with.
I decided to move away from a literal interpretation of a cat, have a bit of fun with it and be a bit playful. Without giving too much away I will say that it has a black background some quilted text and a nod to the blue paint.
Here's a teaser…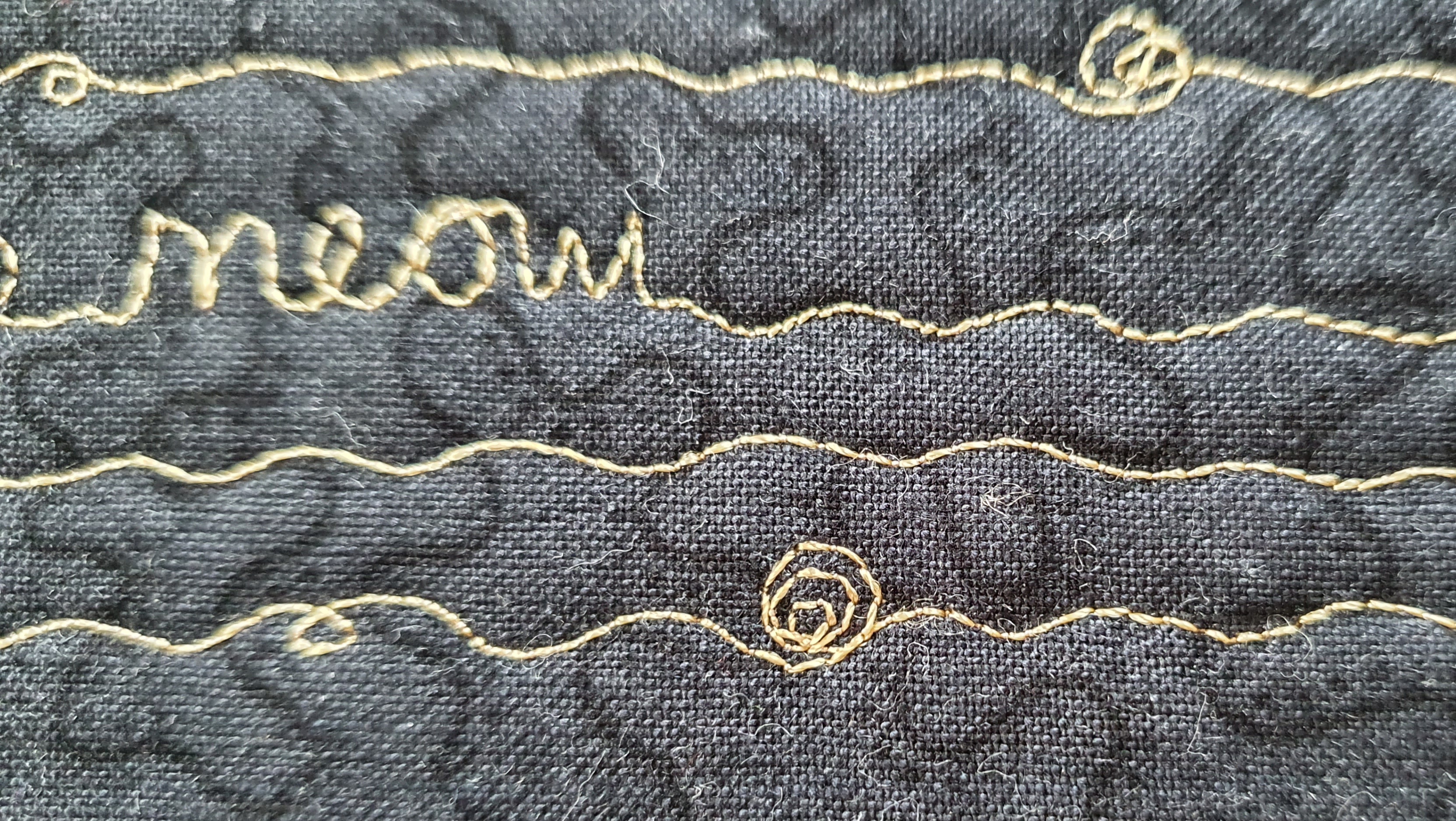 All will be revealed later this month.