Dancing Stars - A Lockdown Quilt
This lovely was my first Lockdown Quilt. A UFO of many years' standing, it started life as the beginnings of a University quilt for a friend's daughter, (said friend's daughter is now almost 26). Life got in the way and the fabric languished in a box until last March, when I dragged it out and determined to give it a new life.
I decided to make a quilt to celebrate the first birthday of a very special little one. So, not a cot quilt and not a bed quilt, but a play mat, cuddle blanket and something to snuggle under whilst watching TV.
I love wonky blocks and I think these wonky stars are so playful and they really do look as if they are dancing - high kicking across the quilt. The bright colours against the fresh white background add an extra bit of fun.
Once the quilt top was done I decided to add Trapunto stars in the gaps between the pieced ones. For this I used the technique taught by Philippa Naylor in her Quilters Question Time class and they came out perfect. I used my fancy new curved scissors to trim away the excess wadding - can recommend!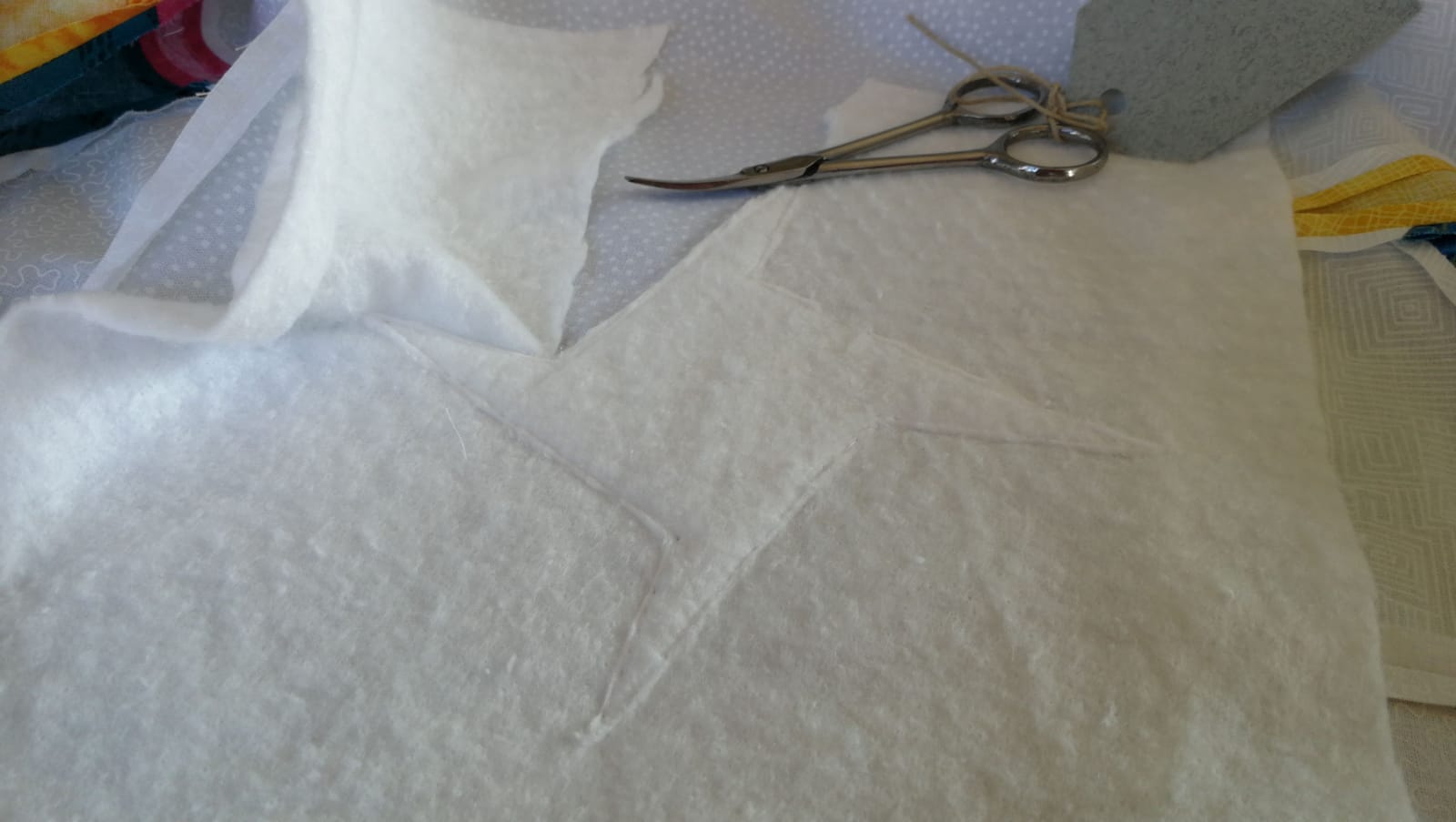 The quilting is just offset blocks of wavy lines in white against the white background, to soften the angles of the stars, add lots of yummy texture and also make sure it's well enough quilted to withstand the rigours a toddler's play.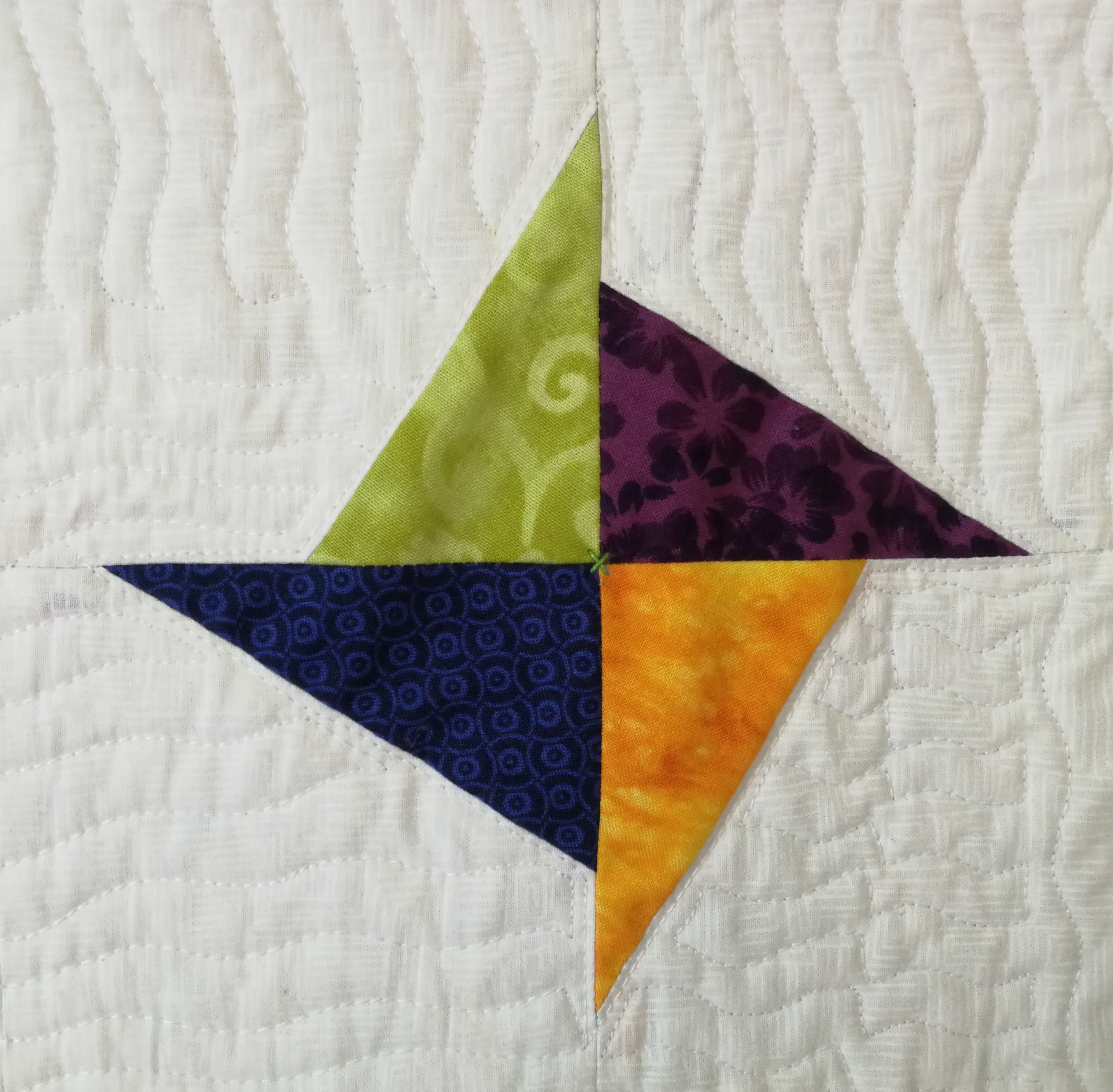 I really loved making this little quilt and I hope that it gets thoroughly scrunched, snuggled, dirtied and loved!