Breaking Records - Diary of a Quilt #7
The last time I wrote in the Blog about this quilt I'd had to stop quilting as I'd hurt my back quite badly. Unfortunately for the quilt, once I was better I was instantly distracted by other projects, teaching and preparing classes. So, finally, I have not only got back to this quilt but it is completed and ready to gift!

Missy helped with the quilting...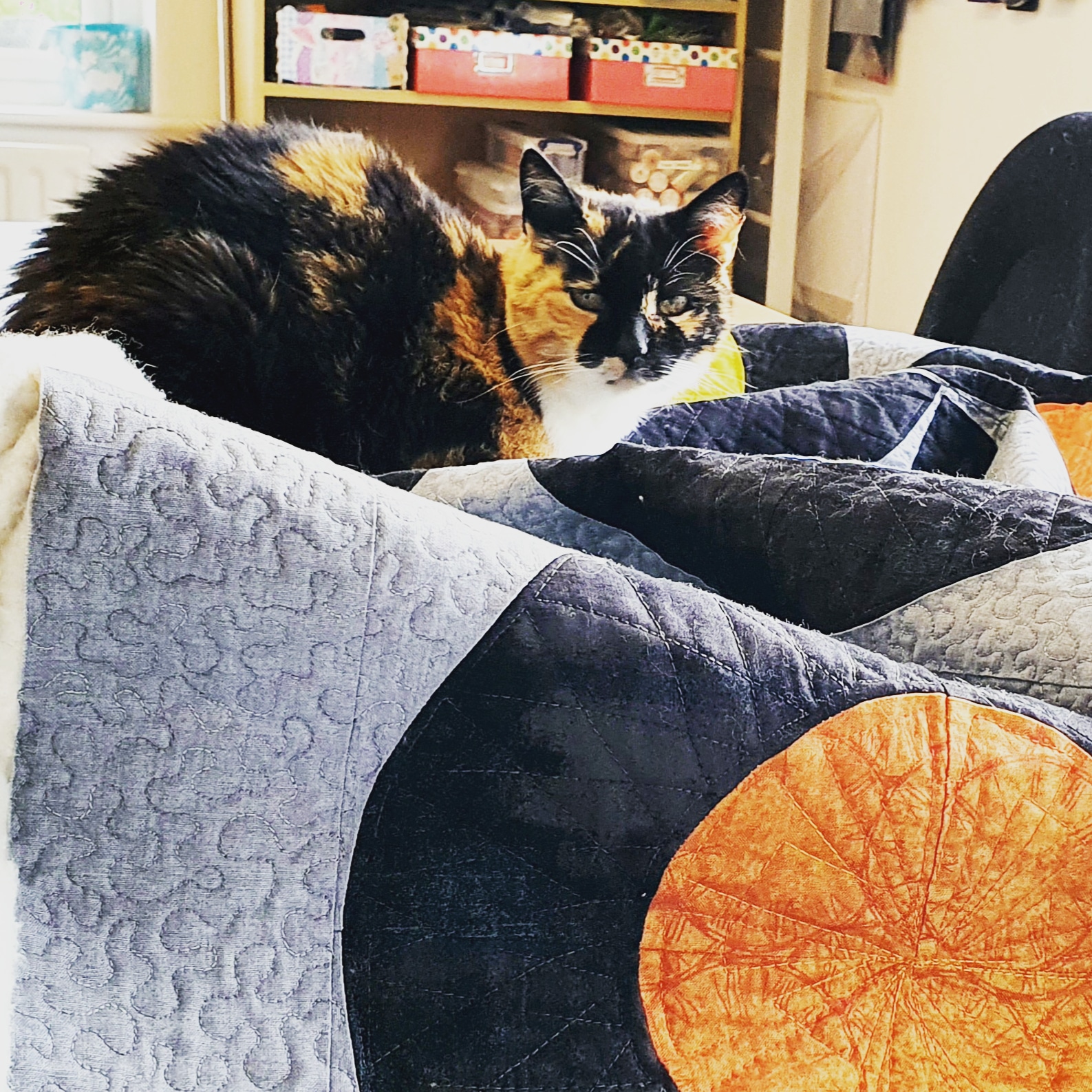 I added a pop of colour to the binding with a burnt orange piping...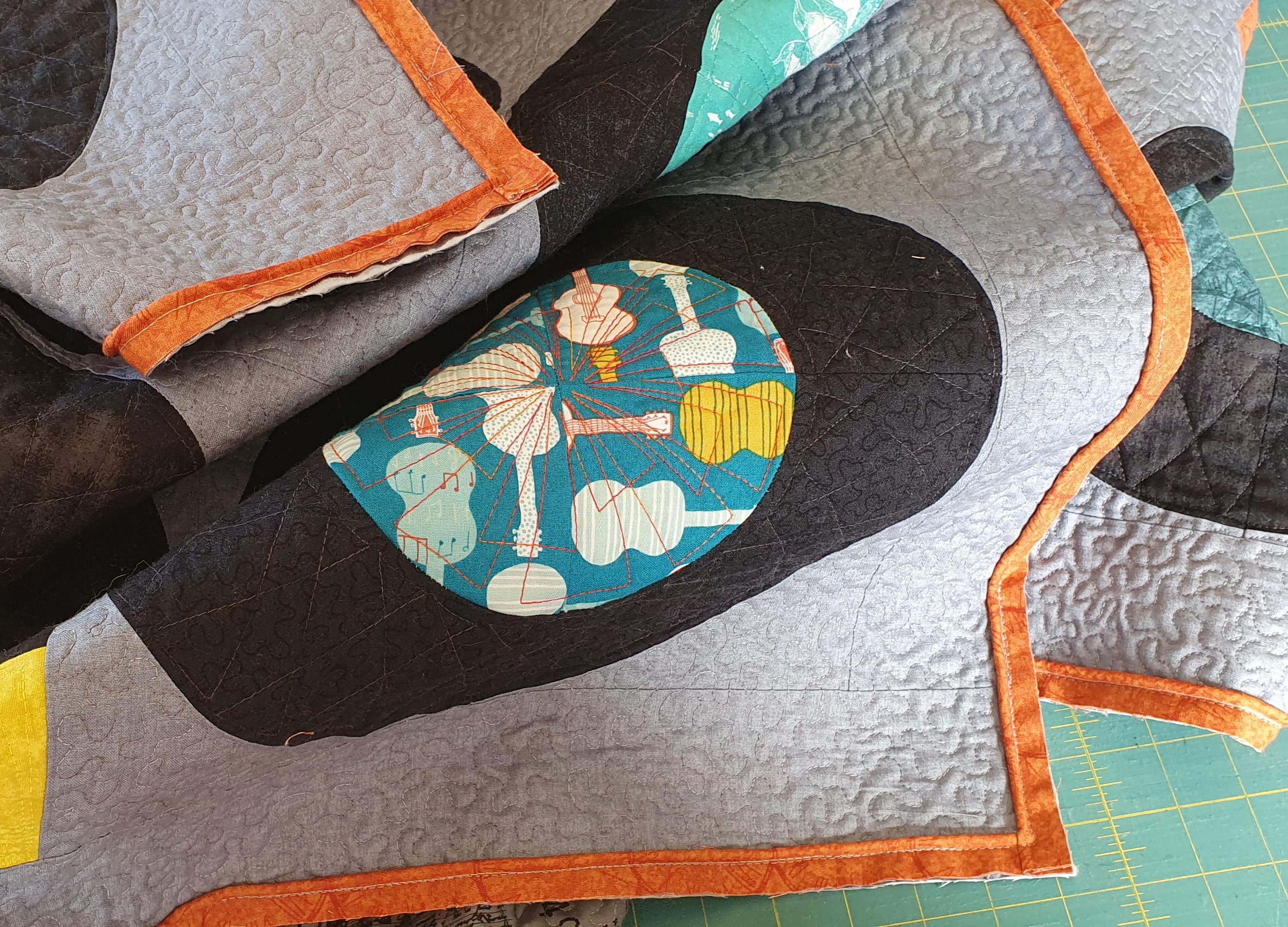 And then I added a 1/2" binding...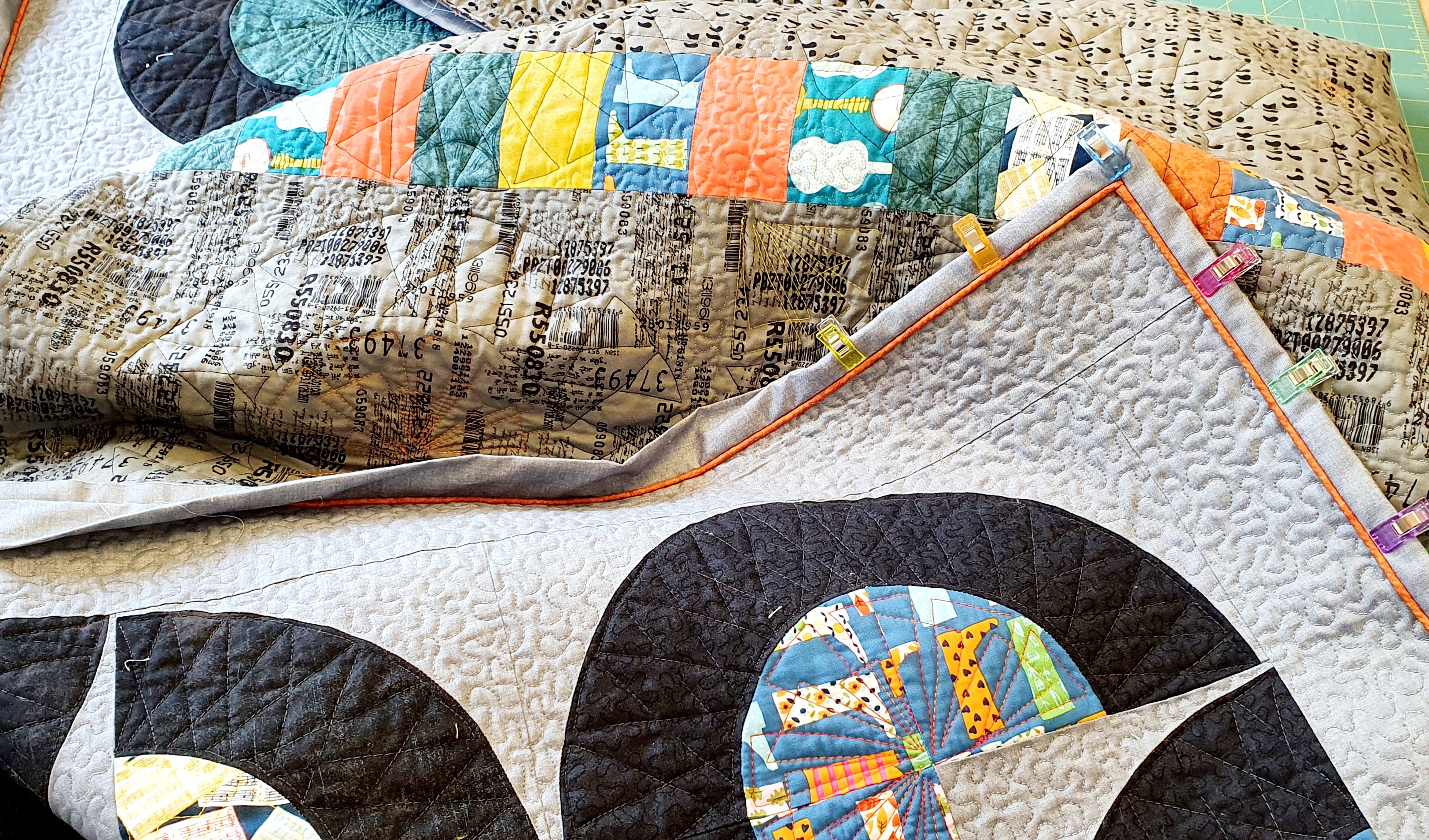 The final result is pretty good, I think.