"And pretty blocks all in a row...."
So delighted to have completed the quilting and finishing of my Row by Row Quilt. I custom quilted it on my lovely Bernina 750QE, so it took a while but it was done in time for the final Live Chat last month.
Some of my favourite details are...the smoking chimneys on the FPP houses...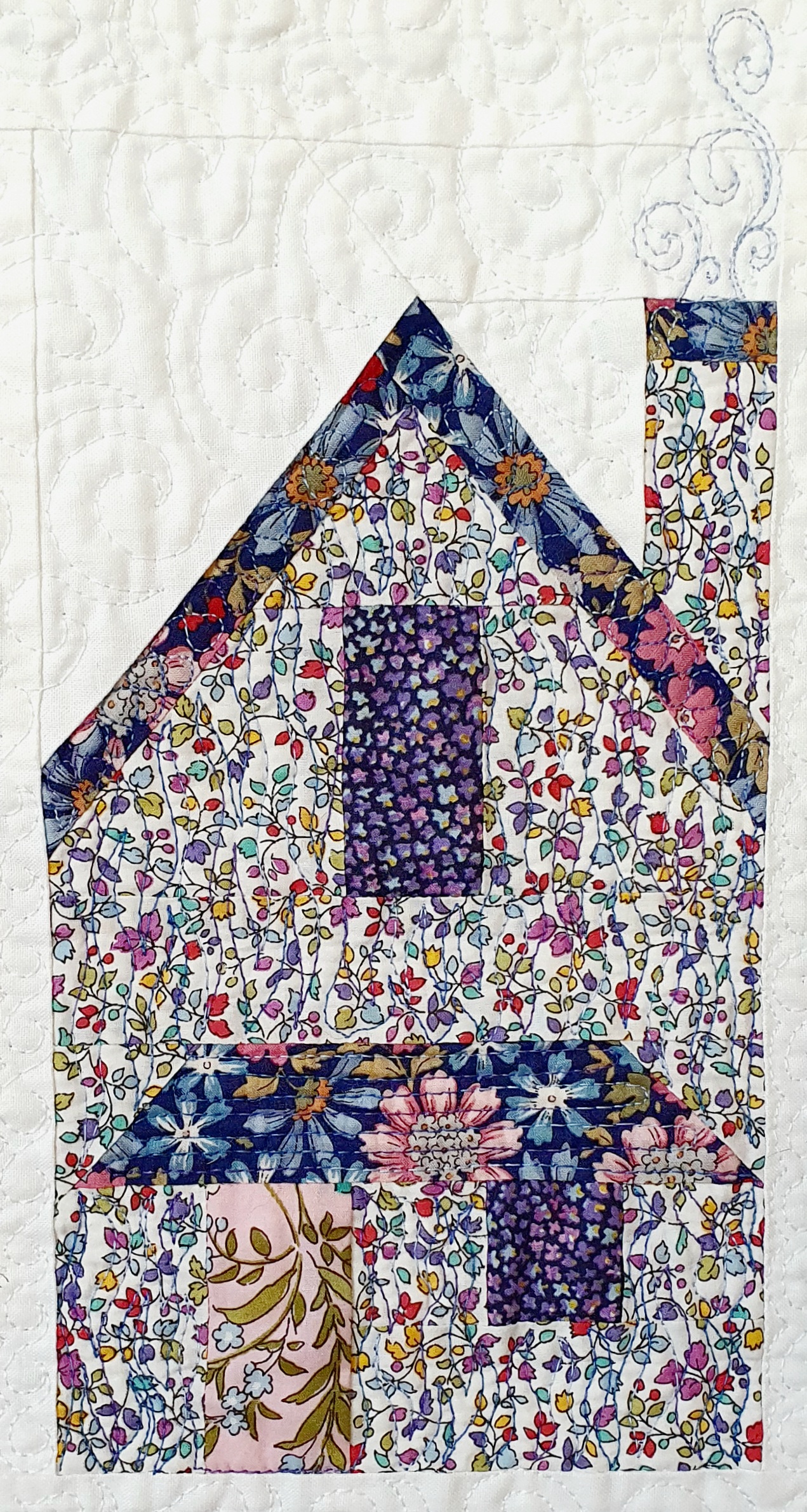 The feathered hexie rosettes...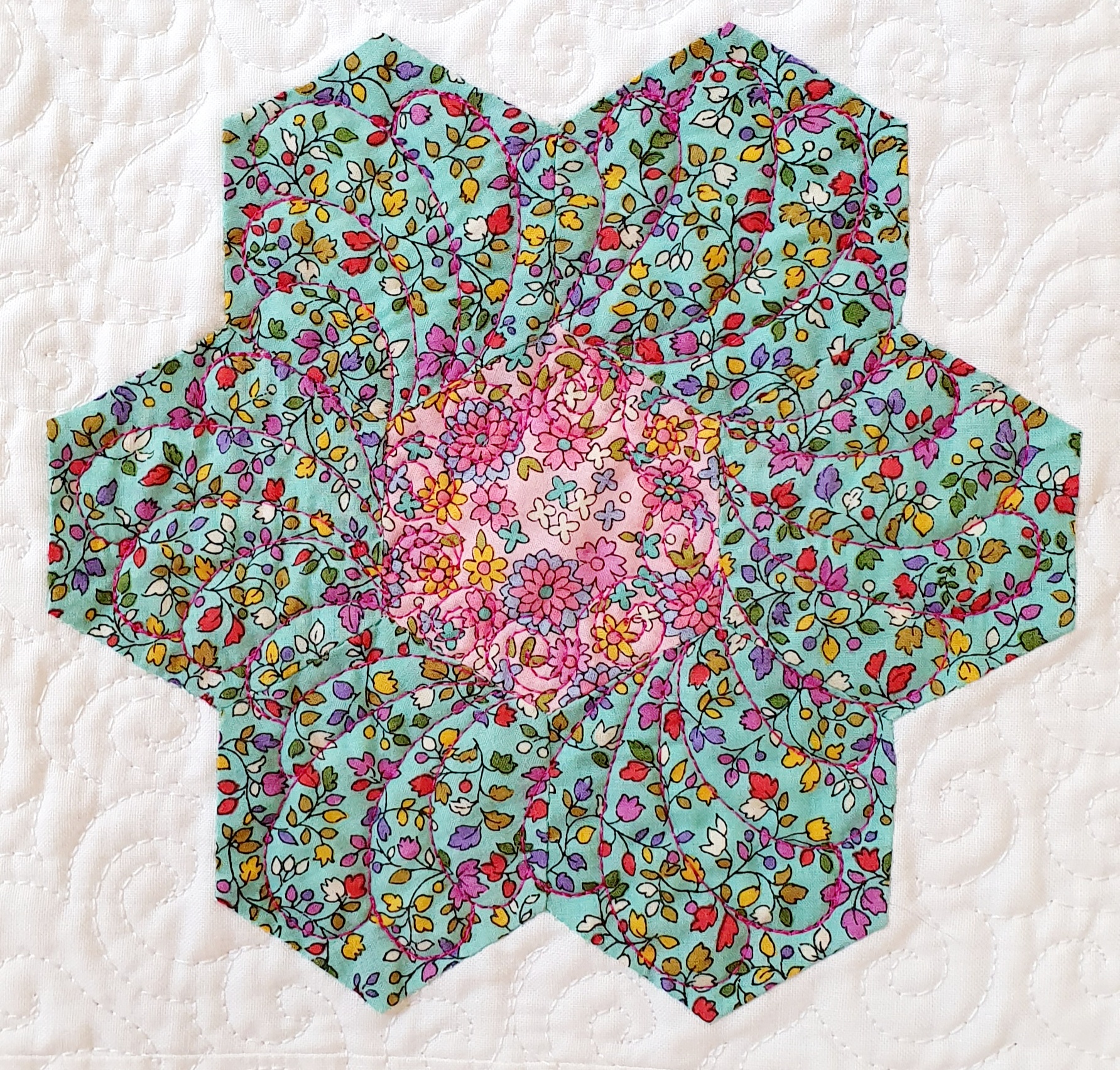 The flowers in the little baskets and the individually treated spools....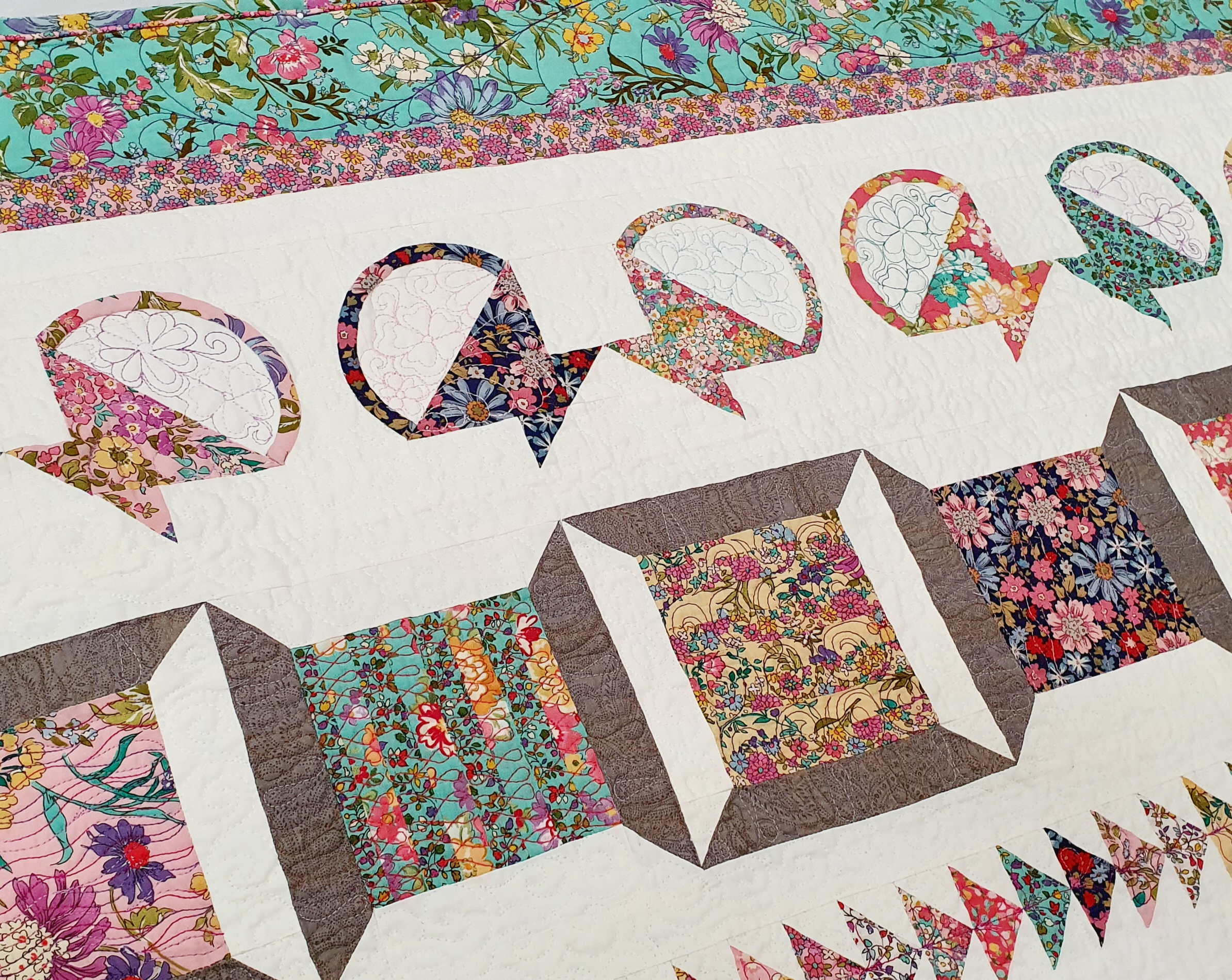 And the pieced label.....